WM Lyon Mackenzie is the fire guard of Toronto since 1964, and she is gonna be there for long! Her keel was laid down in 1963 and made her maiden voyage in 1964. Built by Russell Brothers Limited.  The firefighter boat was named after Toronto's first Mayor William Lyon Mackenzie. The boat has the nickname "Mac".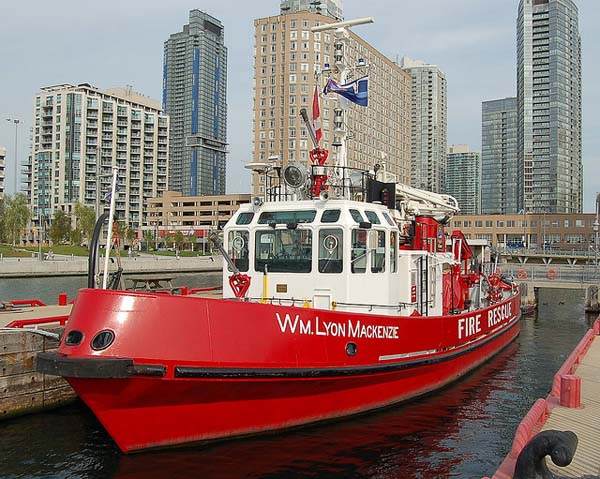 The boat has a modified tugboat hull. She has an angled bow which gives her ice breaking capability. She is 24.7m long, 6m wide. Powered by two CAT diesel engines, she has a speed of 12 knots. She has two diesel water pumps to fight fire and to give a sweet touch to Toronto city harbor scenery.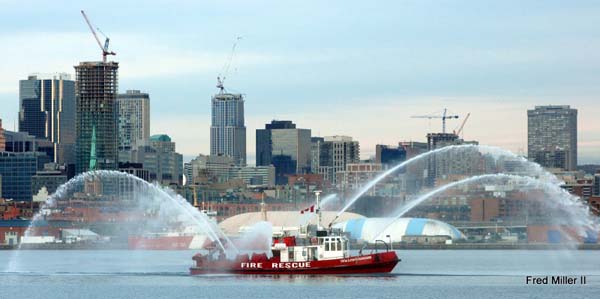 She was refurbished in 2004 and estimated to be in use until 2037. That is good news for Toronto.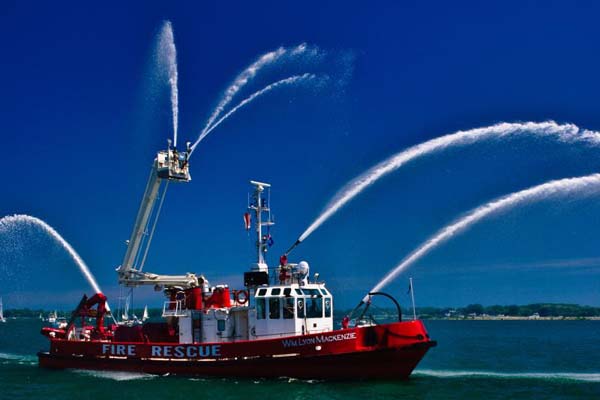 The model boat plans are distributed to four PDF files. They are very clear and readable. The half breadth plan doesn't include hull frames but you can still build the hull. You can also convert it to cross sections if you are a bit experienced. Enjoy challenges of your hobby!