SHIP | 5000 Years of Maritime Adventure
Every maritime enthusiast has a corner in their library where they keep their nautical literature, to be visited frequently. I am lucky enough to add SHIP 5000 Years of Maritime Adventure by Brian Lavery to that corner of mine, as a gift from my dearest friends. We continue recommending books for scale model ship builders by sharing this amazing piece.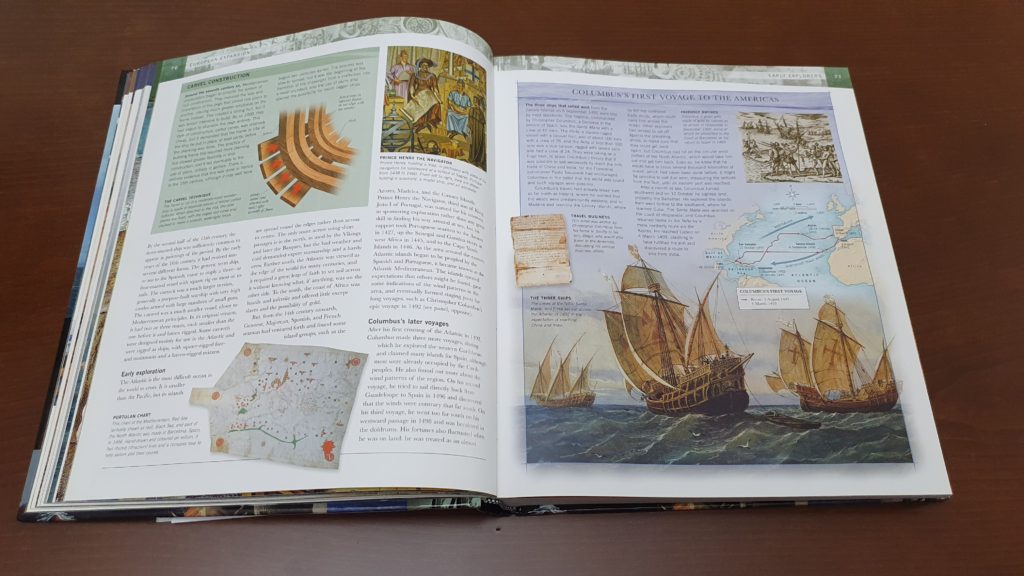 First of all, the book has a nice hard cover and high material quality. The page design is very nice, the text is supported with lots of related images.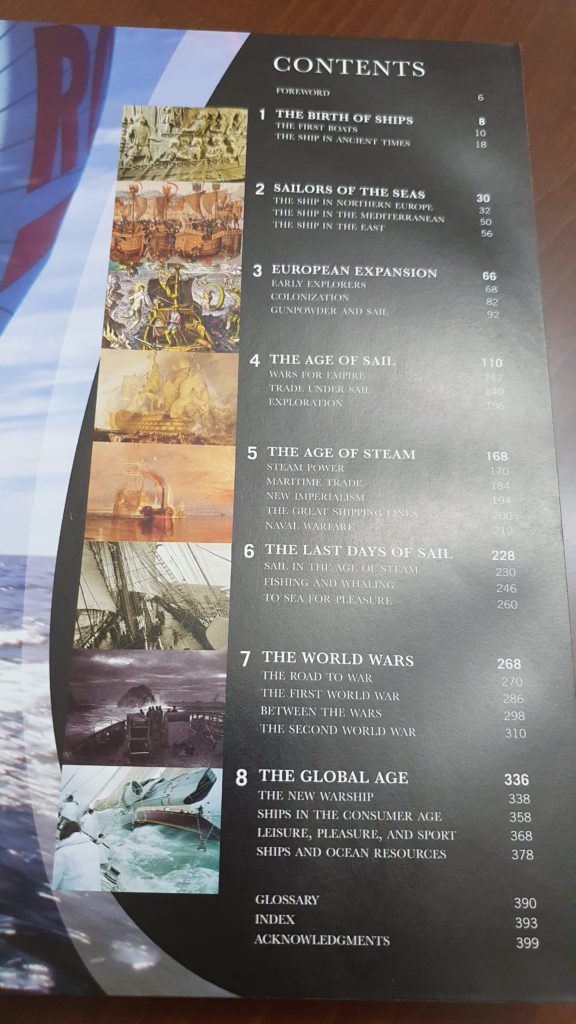 The book has an extensive information starting from the easliest days of sailing, from little trunk carved canoes to the ships equipped with cutting edge technology of today. Also you can find information about different roles of ships in maritime industry like oil tankers, salvage tugs, racing sail yachts, cruise ships, fishing vessels and so on.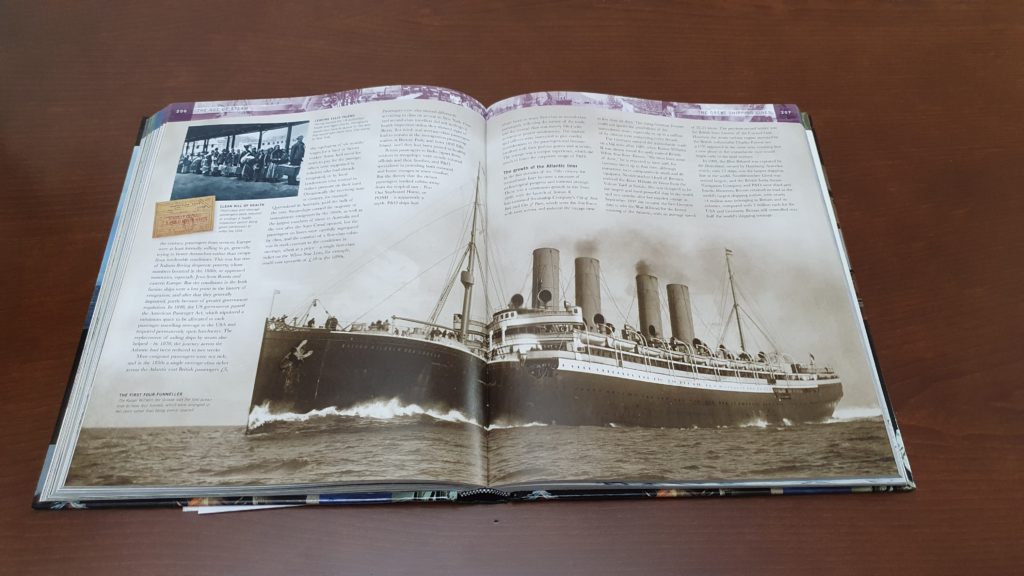 It is also possible to compare different eras of sailing and travel on seas. Imagine being depended on wind to cross oceans y sail ships, or burning tons of coal in the belly of a transatlantic steam ship to get her faster than ever to get the blue riband. Or maybe enjoying your cold drink by the pool on top deck, while you post a photo of it on social media with a billion hashtags #floatinghotelsoftheseas
Of you are windering the enormous nuclear firepower under the command of crazy world leaders, you will have an idea of it aswell after reading, either about the battle ships on the sea like aircraft carriers and the escorts of them, or the silent threat under the sea, submarines. I fancy the yellow ones.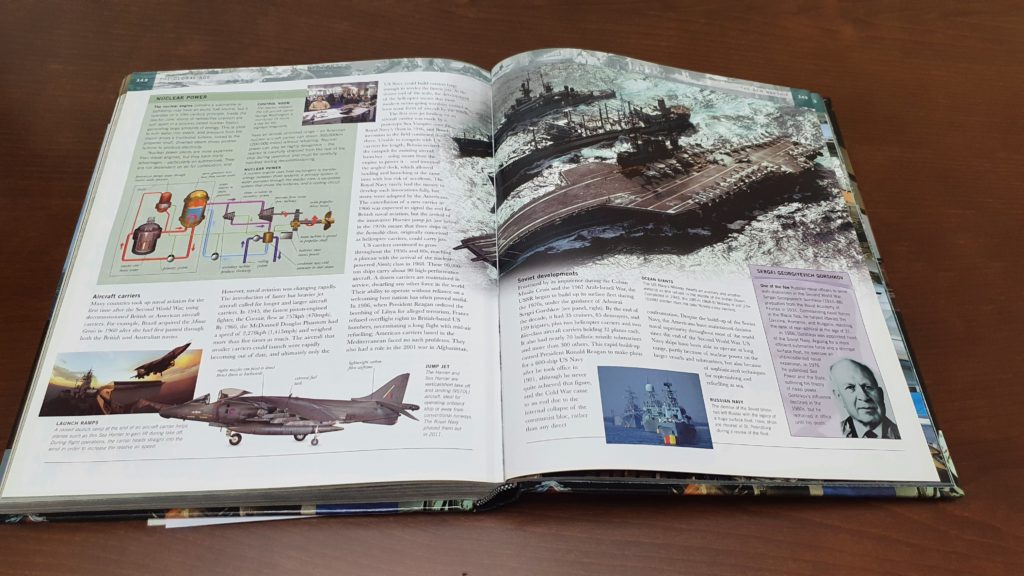 In the end, if you want a book to enjoy with your favourite drink at your favourite corner, or maybe a nice escape activity when you are tired of building hundreds of tiny parts of your scale model ship project, this is the right book for you.