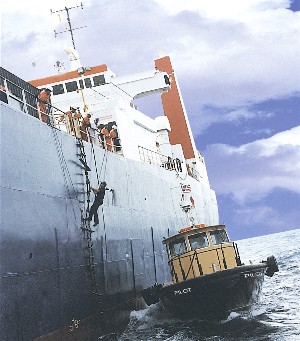 Pilot boats are one of two familiar members of a port, or a straight along with the tugboats. Lilka is a typical pilot boat which bring pilots on board while ships are entering a harbour or passing through a straight or a dangerous area. These little boats board on the ships while they are cruising, and the pilots climb on board by accommodation ladder if they are lucky. If not, they climb by a Jacob's ladder which is made with some line and wooden boards. It is very dangerous especially when the weather is not good. Think about the little pilot boat moving up and down on waves and you are hanging on the slippery ladder.
The scale model plan for Lilka is very simple and clear.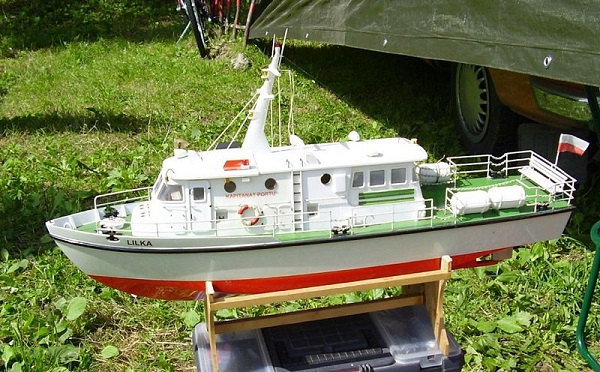 r. There are also some info in Polish. The frames are pre designed for you. Some deck equipment is drawn either.