If you are searching for scale model plans of a modern tugboat, Gatika is perfect for you. Tugboat Gatika has the latest achievements of tugboat design. The plans are quite good and waiting for you to build her. There are some distortion due to scanning but i will try to clean it and upload again.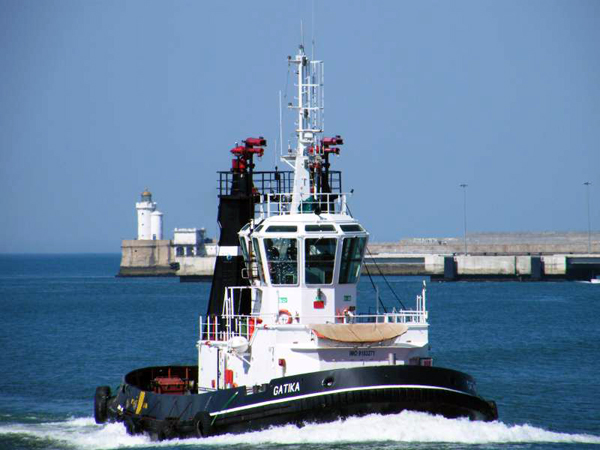 Gatika has 3 sisters named Getxo, Gernica and Galdames. They are designed for escorting, harbor manuevering and offshore operations. They have two Voith Schneider Propeller, which is the most sofisticated propulsion system on vessels. If you are curious about how it works, check this video out:
She is also equipped with fire fighting gear.  Some specifications :
length : 29.50 m.
Breadth : 11.00 m.
Depth : 4.00 m.
Draught : 2.50 m.
Power :  4.500 h.p.
Speed : 12.6 knots

If you are planning to build RC model of the tug, now the scaled voith Schneider units for rc are available from several manufacturers.