Maybe, the German battleship Bismarck was the most iconic ship of world war 2.  And now we have Bismarck's scale model ship plans.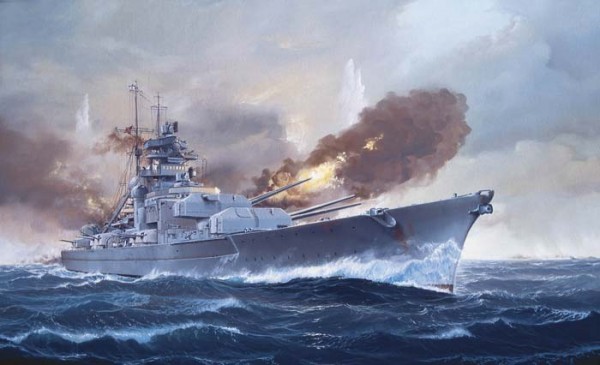 Bismarck was one of the two battleships built in her class. She was laid down at Blohm & Voss shipyard in 1936 and launched in 1939.  The fitting was completed in 1940. At that time, Bismarck and her sister Tirpitz were the largest German built battleships and two of the largest in any European power.
Bismarck served in only one operation. Bismarck and Prinz Eugen was sent to Atlantic to prevent cargo ships carrying supplies to reach Britain. The ships were detected off scandinavia and then British ships were sent to block their route. In the combat, Bismarck sunk HMS Hood and HMS Prince of Wales had to retreat. Bismarck was hit 3 times and suffered an oil leak.
After sinking of HMS Hood, the British Navy sent many other war ships towards Bismarck. While Bismarck was heading to shores of France which was occupied by Germany at that time, she was attacked by torpedo bomber planes which took off from the aircraft carrier HMS Ark Royal. Bismarck got hit from her steering gear and couldn't use her rudders. While the ship was unable to manuever, and drawing circles, a heavy bombardment from the british fleet started.  The crew then scuttled their ship and sent Bismarck deep down in the sea. So many lives were lost.
The plans of the Bismarck battle ship are distributed to 9 PDF files. They are quite good and detailed.