One of the most popular ships of the model makers. HMS Bounty scale model plans are ready for you now!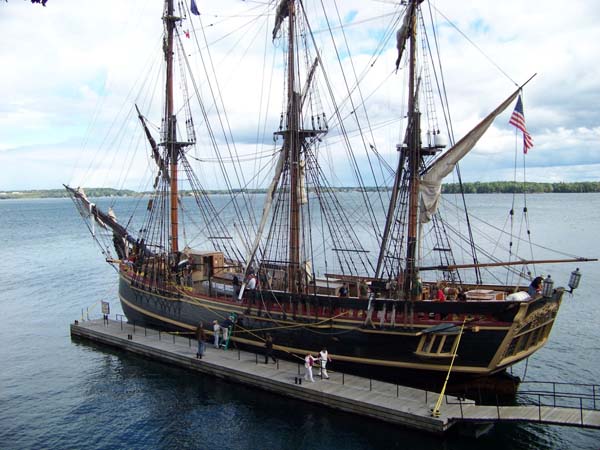 Bounty was built as a coal freighter named Bethia. She was built by Blaydes shipyard in 1784. Then royal navy purchased the ship, and renamed Bounty. She was refitted, equipped with four cannons and some other weapons. She was purchased by the navy for a botanical mission. She was sent to Pacific Ocean to find breadfruit plants and bring them British possesions in West Indies. But a mutiny in the ship prevented this mission to be completed. The ship was burned on purpose in 1790 at the place where it is called Bounty Bay after that. For detailed information you can click here.
Several replicas of Bounty was built so far. In 1935, while shooting the movie "Mutiny on the Bounty" , two sailing vessels were adapted to play Bounty and Pandora .
In 1962, the second movie with the same name was shot. And for that movie, Bounty was constructed in Nova Scotia. After the movie, the replica set sail until 2012 operated by non-profit organizations. In 2012 she was caught by heavy seas during Hurricane Sandy around North Carolina and the crew abandoned the ship. The ship sank and two crew members were missing. One of them was Captain Robin Walbridge. The other was Claudene Christian. Her body was recovered by coast guard. She was the great-great-great-great-great granddaughter of Fletcher Christian, the sailing master of the original HMS Bounty. Captain Walbridge's body was never found.

Another replica was built in 1979 in New Zealand and was used for another movie shot in 1984 "The Bounty" . The hull of the ship was constructed by welded steel and covered with wood. After the movie, she is being used as a tourist attraction.

The plans are quite simple. Not so detailed but good for a beginner model builder especially if its first time of building a tall ship. So enjoy building!