Model ship fleet is groving. With the American Racer, we add a new member to our cargo fleet.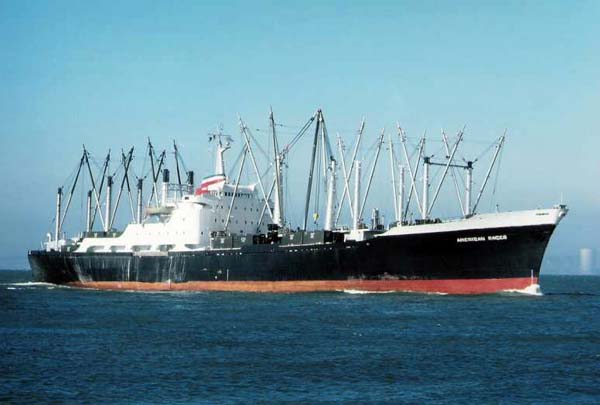 This beauty belonged to the United States Lines. The company was a transatlantic liner company which is famous with legendary liner S/S United States, the fastest liner ever built. The company started ordering cargo ships after the start of jet era. S/S American Racer was built in 1963 by Sun Shipbuilding & Drydock Co. She was 166 meters in length and 23 meters in width.  She was built to carry general, refrigerated and liquid cargo. She had 4 other sisters which were American Rover, American Ranger, American Reliance and American Resolute.They were members of the "American Challenger II Class" as C4-S-64a Designs. American Racer mostly sailed for military. They were steam turbined ships and told to be capable of 25 knots. They were one of the earliest automated engine controlled ships. The rpm of the engine was controllable from the bridge. They had the American style streamlined hull and superstructure.
After they served for long years, she joined the reserve fleets, where she waited for her destiny. On 2010 she was towed away to be scrapped, and in 2011 she was gone forever.