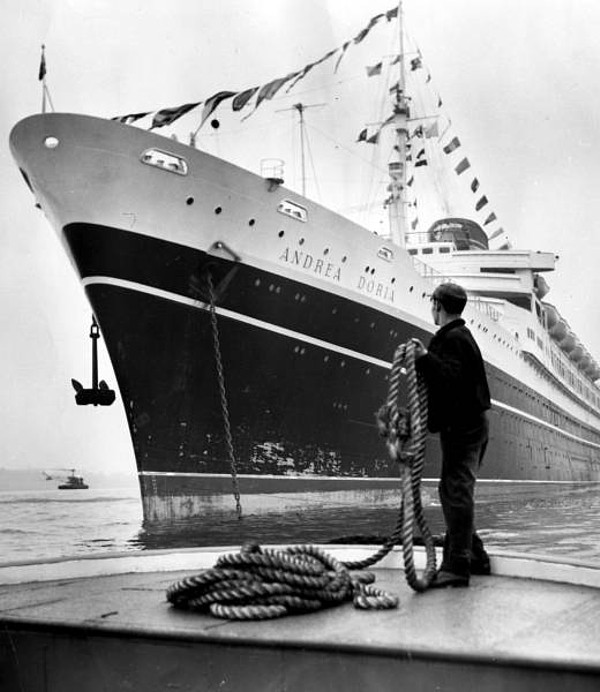 We have published the sad story of Stocholm and Andrea Doria and shared the model ship plans of Völkerfreundschaft (named Stocholm after…). Now it's the time to let you see the other lead actor of this tragedy. Since i wrote the story before, you can read it and download Stockholm's plans by clicking here.
Unfortunately Andrea Doria, the flagship of Italian cruise lines was lost on that accident with 52 souls onboard. 51 of them were killed in immediate impact.
The model ship plans are in 9 pdf files. There are some good tips about modelling the ship. But it might be a bit tricky to model it. It is actually designed to make paper models. But still, we have enough material.