Today we add some more sails to our model tall ship plans with 4 masted barque "Tovarisch".
Tovarisch means Comrade in Russian, but the ships carreer did not start with this name. The ship was launched in Belfast in 1892 as Lauriston for Galbraith & Moorhead by Clark & Co. shipyard. She was a quite primitive clipper ship even for her time. No engine of any sort, no electricity, no mechanical ventilation, no refrigerators, no watertight bulkheads or water distillation devices. The only modern equipent onboard we can say was the steam boiler for the cargo boom to load and unload her cargo holds. She was one of the last oldschool clippers. The crew did everything manually.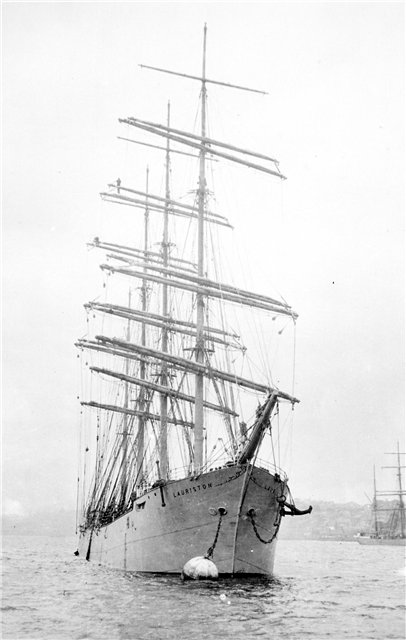 Although she lacked comfort, she had something that kept her valuable as a cargo schooner. Speed! She did not have to carry coal or any sort of engine so she gained free space for cargo, and was lighter compared to steam assisted ships. She once completed Liverpool – Rangoon run in 95 days and Holyhead – Calcutta run in 96 days. It took 107-116 days for even the steam assisted ships at that time, so as we compare, we can see how fast she was. Her sailplan was 10.000 square feet of canvas, which might give some idea.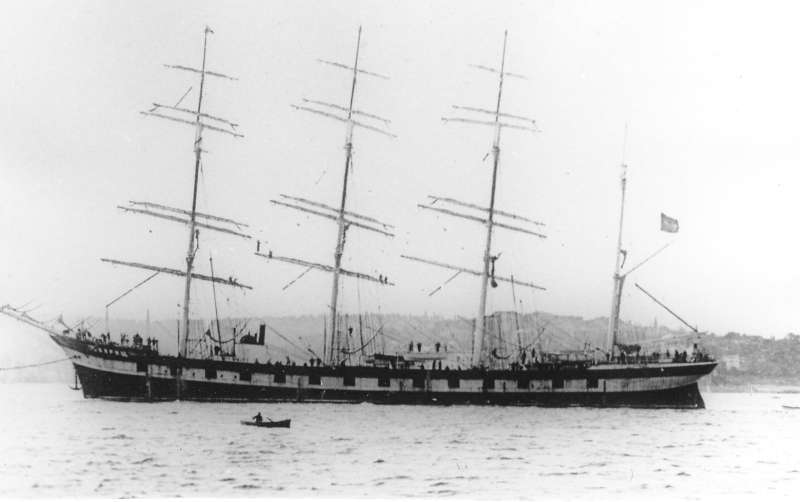 After working for Galbraight, she was sold to G. Duncan & Co in 1905. In 1910 Cook & Dundas and in 1913 she was owned by Cherey, Eggar & Forester. In 1914 she was sold to the agent of Tsar. She sailed Aberdeen – Murmansk line and hauled railroad equipment. After that she became the coal lighter for Russian minesweepers.
When the Tsar was kicked out in 1917 and the now-Soviet Russians sued for peace in March 1918, the Brits accompanied by other allied forced (including US dough boys) seized Murmansk. It was then the Lauriston was seized by the Brits and placed at the disposal of the Hudson Bay Co. , London, moving cargo back and forth from the UK to Murmansk as needed and serving as  a floating base of operations for these "Interventionist" forces in the Russian Civil War. When the Brits evacuated Murmansk to the Soviets in 1920, they towed the Lauriston back with them.
In 1921, Soviets got her back, refitted her rigging and sails in Germany, The ship was renamed "Tovarisch". And she became the training schooner of Leningrad Maritime Collage . She had 32 professional officers onboard and 120 Cadets.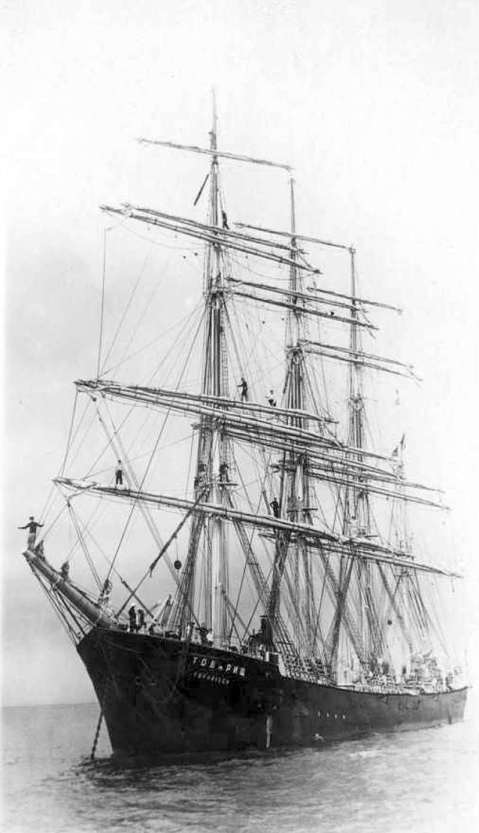 She was the first Soviet-flag ship to enter and receive honors in many foreign ports from Europe to the Americas. For instance she completed a run from Leningrad to Rosario, Argentina in 1926 in just 74 days by sail alone. She was a very strong ship although she did not have watertight bulkheads or a riveted iron hull. In 1928 she collided with the Italian cargo steamer Alcantara in English Channel. But the newer and modern cargo steamer Alcantara went down while Tovarisch picked up the survivors.
In WW2, when the Germans approached to Novorossisk in 1941, the Soviets abandoned and sunk the ship in the harbor. But the Germans refloated her and towed her to Mauripol. There, she was used as a floating barracks for the Croatian naval legion.
In 1943, this time Soviets were the ones coming towards Mauripol and the ship was sunk again, this time by Germans and Croats. There she laid till 1959 then she was raised and scrapped. Her anchor is still there at the town square.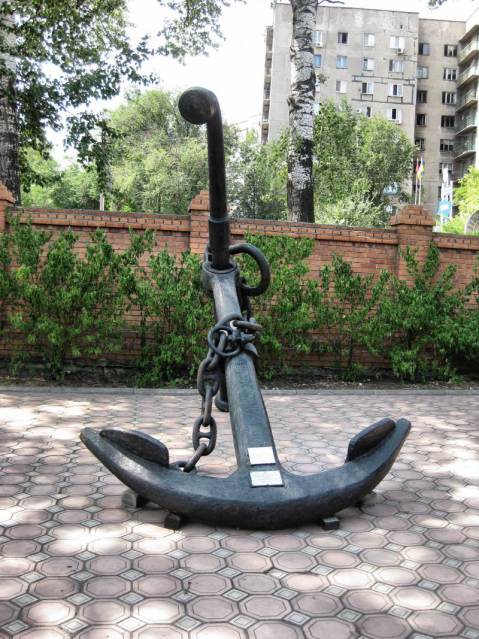 In 2000, 300th anniversary of Russian Navy, she was remembered and placed on a gold coin and a postal stamp.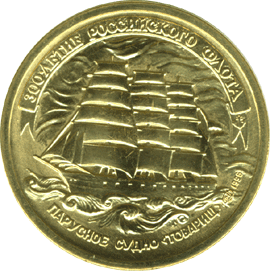 The model ship plans are nice and clear distributed on 4 sheets. It is not an advanced plan, so could be good for the model builders who have never tried a tall ship model. But the sails and rigging are not the easiest i can say.
The length of the vessel at water level is 88m. Beam, 12.9m. Hope these dimensions help you to scale it.