USCG Pequot Scale Model Plans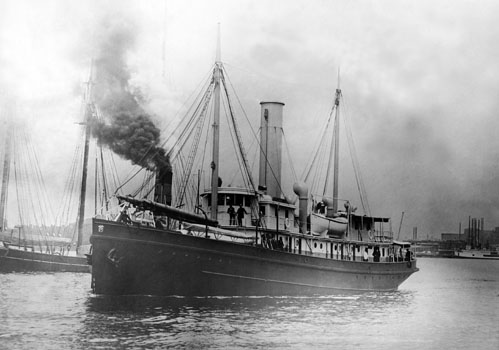 I think my favourite era in ship building is late 1800's till 1940's . This is the period of steam powered ships with slightly curved decks are just beautiful. Pequot is one of them, built in 1908 by NewYork Shipbuilding Company. She was launched as General Samuel Mills but then changed to Pecquot after joining US Coast Guard as a cable ship. She layed indicator loops on the sea bottom to detect submarine activity . To find more details, you can visith the web page for Pequot.
The plans are not in perfect condition but the ship is a beauty. So its worth to struggle with them.You may think that it is a single screw vessel but she has twin.