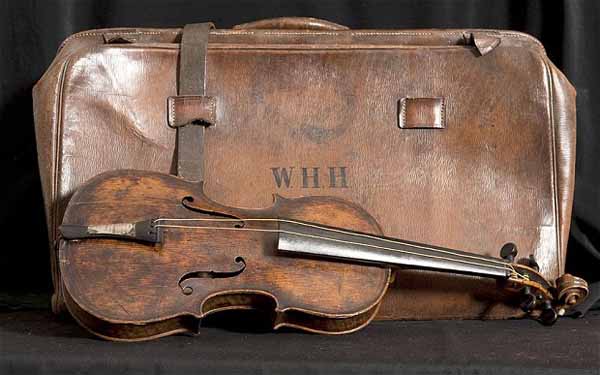 When Titanic was sinking after hitting the iceberg in 1912, it is well known that the orchestra kept playing until the last moments keep passengers calm. Wallace Hartley was the leader and the violinist of the orchestra and unfortunately he was among the 1500 people who lost their lives in the tragic accident. Now the violin played by him on that night, is going to be on auction.
The orchestra was formed by Theodore Ronal Brailey on the piano, Roger Marie Bricoux on cello, John Law Hume on violin, Georges Alexandre Krins on violin beside Wallace Henry Hartley.
To establish that the violin is Wallace Hartley's, many investigations were taken. There were many stories about the violin. Some said it was strapped to Hartley's body when he was recovered, some said it floated away, some said it was stolen… Then it turned out that the violin was returned to Hartley's fiancee Maria Robinson. She was the one who gave the violin to Hartley as a present for their engagement. Later her lines on her diary found. It was written "I would be most grateful if you could convey my heartfelt thanks to all who have made possible the return of my late fiancé's violin."
This violin is one of the most important pieces left from Titanic. It will be on auction in this year.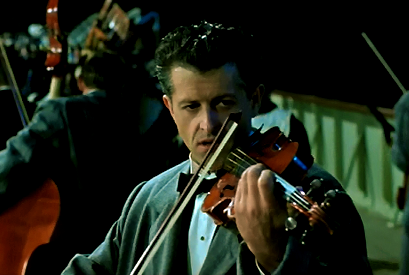 Jonathan Evans Jones acted Hartley on the movie Titanic. He is a professional violinist.