While i was walking in my hometown Ereğli, i came across the remains of a ship which was a familiar sight of the town once. So i decided to tell her story as far as i know and leave this page as a memorial.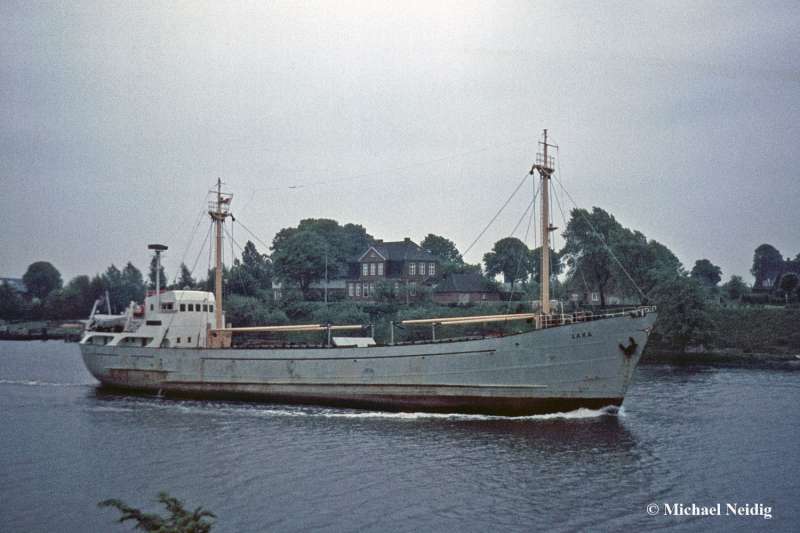 She was built in 1959 by Kremer Werft Elmshorn Germany with the name Vega. In 1974 she became Hermes G. In 1977 Thyella, in 1987 Tara, in 1990 Hacı Adnan Yüncüler. And finally in 1999 she got the name Ahsen. And in some part of her carreer, she was Laxa.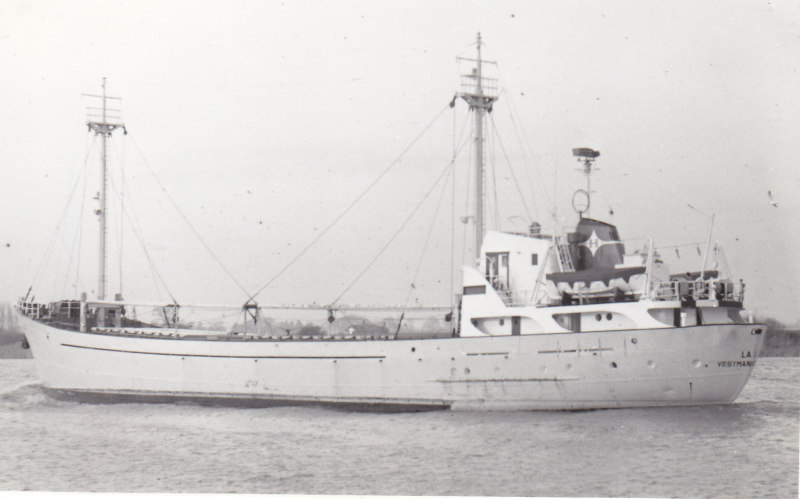 Ahsen was anchored in Ereğli harbor for a long time. She was a part of the scenery. After a while we heard the story that the owner of the ship had some financial issues and the ship was sequestrated. At first there were some signs of life onboard but later, she became a ghost ship. Without lights, she was a little dangerous during the nights. If i am not wrong she was listing to port side.
I do not remember the exact date but it must be the last days of 2003. A typical Blacksea winter storm showed up and the sea became so cruel. That day first i saw S/S Ataköy, an Istanbul ferry taken to Ereğli to became a restaurant, got loose from her moorings and sunk where she was tied after hitting the dock for several times. Then we heard the bad news for Ahsen. Her anchor chains could not stand the high waves and the wind. She was slammed to the shore soon.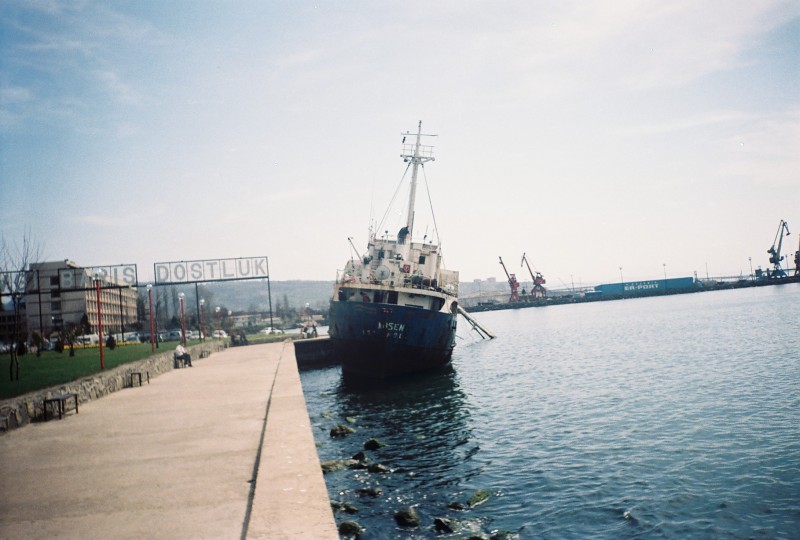 For another long period of time, the ship waited where she was beached. I met the captain of the ship and a crew once and learned where and when she was built. They did not have any hope that she ws going to be saved as she was a quite old ship and it was not profitable. They were right. They kept coming and checking the ship once in a while. A wooden ladder was placed between the shore and the ship. Once, me and my friend Umut spent some time onboard her and finished a bottle of cheap red wine that we bought b collecting the coins left in our pockets. I had the chance look inside the bridge from the starboard bridge wing and the wheelhouse was very nice.
After some time, she was disappeared from there. When i went where she was, i saw the remains of her, which the scrappers could not, or did not get. And today, the sea was very clear and calm, so i had the chance to take some pictures of the remains.