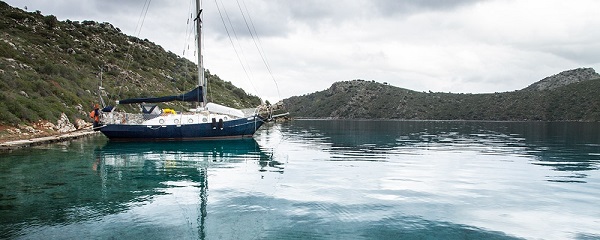 The term "Courage of an ignorant"  is a Turkish expression which is used when someone does something without thinking about it too much.
-How could you do that?
-Oh it's just courage of an ignorant…
Forgive me for not being able to translate it properly, and let me bring you the actual story. Maral and Caner was dreaming about sailing around the world and now they are realizing their dream.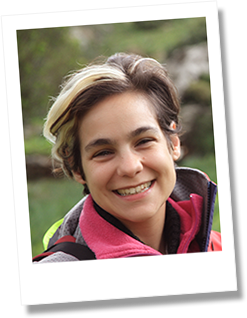 Maral Ceranoğlu was born in 1980. She was graduated from Mimar Sinan Fine Arts University , Modern Dance branch. She finished her masters in 2003 and worked in the university for 8 years as teaching assistant.
She then worked with many other ıniversities and other projects. She is scuba diving for 3 years. She was getting prepared for their voyage with Uğur since 2011.
Uğur Yavaş was born in 1978. İn 88, he started scouting and he continued scouting and camping till his university years. He toured around Turkey between 95 – 2005 . He started climbing and paragliding in 96 in Ankara University. After becoming paragliding trainer, he moved to Kaş. Then he finished Ankara University Social Antropology and Ethnology . He organized so many events on paragliding and he owns a paragliding training school. Since 2011 he was getting prepared the voyage with Maral.
Now they are sailing with their boat "Blue Belle" . She is designed by Bruce Roberts. Spray 34 model, steel hull cutter. She was built by Derek Leigh and launched in 1995. Derek & Hülya Leigh crossed the atlantic twice with Blue Belle and Hülya Leigh wrote their voyages titled "A Turkish girl on the ocean" .
Rather than getting sponsored by big corporates, they prefered to get support by individuals like us. So they set up their web site http://www.cahilcesareti.org/ which translates as "Courage of an ignorant" and startid blogging . So you can follow them through their voyage and also you can donate very little amounts to support their journey. You can support as less as 1 Turkish Lira per month. 1TL is aproximately hald of a dollar or one third of a euro. If you want to support them you can click here and donate by PayPal form the bottom left corner.
So here, i wish smooth sailing…
Will be following them and their stories…