History Channel came up with the Vikings series last year and it was a success. Can't wait for the next season.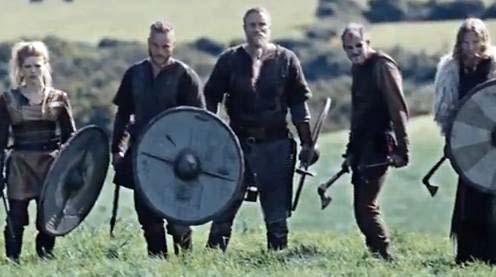 The story is told around Ragnar Lothbrok, a Viking farmer and a warrior who believes there are rich lands to explore on the west, behind the sea while the king of the tribe and others think there's nothing there. He proves his idea by sailing to the west, but he needed ships for that right? That is the time Ragnar's best friend and our article's main character Floki takes the scene.
Talented actor Gustaf Skarsgård is giving life to Floki, who secretly builds a new design of Viking longboat. He is a bit crazy, stubborn and this may be the kiy to his success building this boat. Lets listen the character from  Gustaf Skarsgård himself.
And here is how they designed and built the boats for shooting.
Do you want to build a viking longboat like Floki? Here are the plans that you need to build it: Click here to download Viking longboat plans. Download before Floki burns them down!