Tugboats are the little mighty helpers of the ships in harbors or out in the sea when they have trouble. Swarozyc was one of them.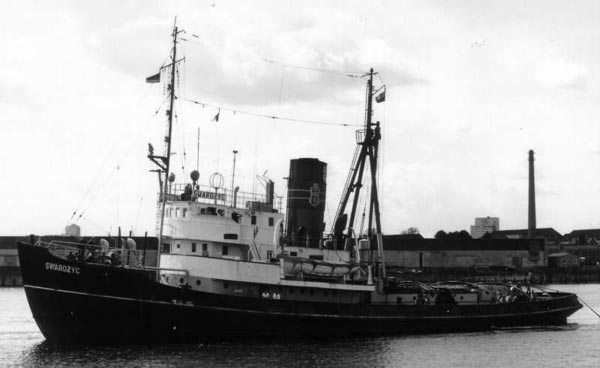 She was built in 1944 by Amsterdamsche Droogdok Maatschappij (ADM) as an icebreaker tugboat and delivered to POLIMEX Polish Export & Import Co. In 1950's transfered to Polish Government, Polish Ship Salvage. She was scrapped in 1979 by Radunia Repair Yard at Gdansk.
The tugboat plans are quite detailed and distributed to 4 sheets. Hull lines, profile plans, deck plans and deck equipment are given seperately.