We were not able to give enough information about Emilka and we did not have her pictures. But thanks to Piotr S. Szadkowski, now we have some info.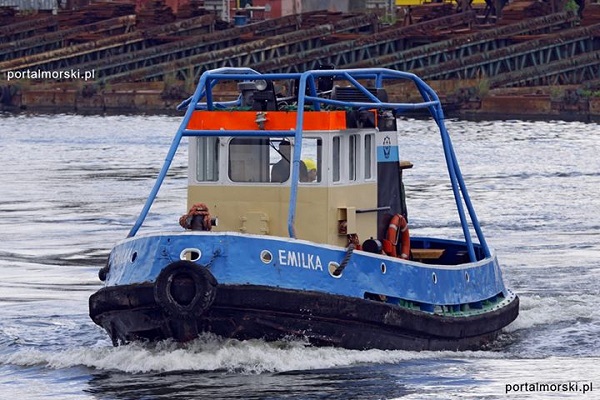 Emilka was a prototype of a harbor motorboat (or Mini-Tug) designed for mooring, maneuvering and towing tasks , by engineer Waldemar Piłat from PROREM Industries. She was build in 1982 in Tczew River Shipyard. EMILKA served in Gdańsk Shipyard and she's still in service.
Development of the project are M-35\MW Motorboats, which are still in the service in polish navy. There were seven units built for the Navy, but only M-22, M-12, M-21, M-35 are in service right now. (in 8. Coastal Defense Fleet), the M-36 served in Maritime Border Guard Department.
These little ships can carry 7 passengers or 2.5 tons of cargo.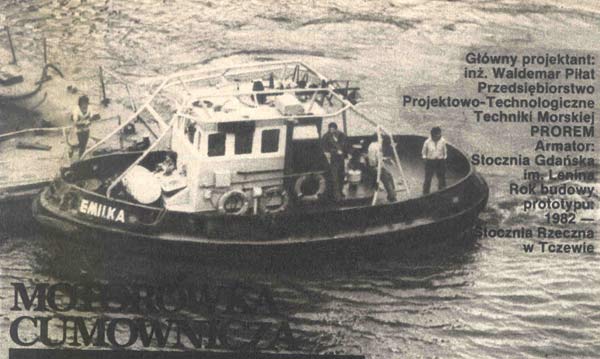 An easy model ship plan to work with, the set is very clear and all the deck equipment is drawn additionaly. And there is not so much deck equipment we can add =) .