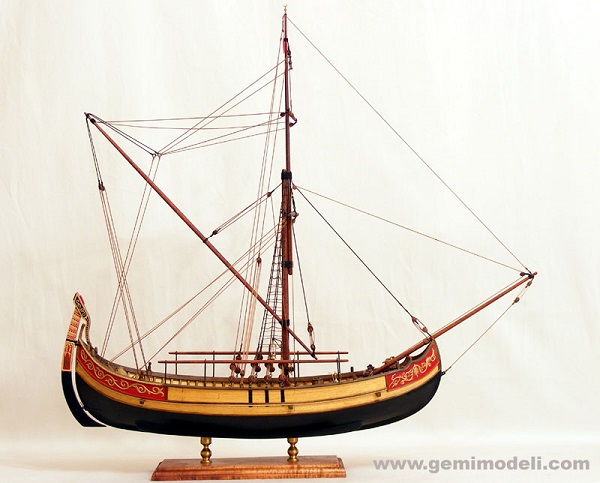 There are some boats which are very distinctive, which have the unique design of the waters they are sailing in. Once Constantinopole, now İstanbul have always been a center of trade. And this boat was the coastal trade ship back in 16th century according to the earliest known evidences and they survived till mid 19th century.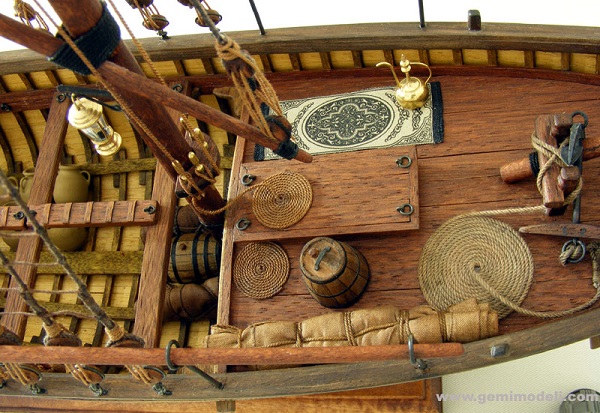 They were generally sailing in the sea of Marmara, Bosphorus and the nearby shores. The length of them were 15-20 meters and they were built around the gulf of İzmit and İznik. The dimensions on the plan which was drawn in 1855 are given as 15m length, 3.83m beam and 2m of depth. These boats were called "Kancabaş" which can be translated as "hook head" directly. I know there was another kind of small boat which was also called Kancabaş, a relatively smaller boat with one or two pairs of ores.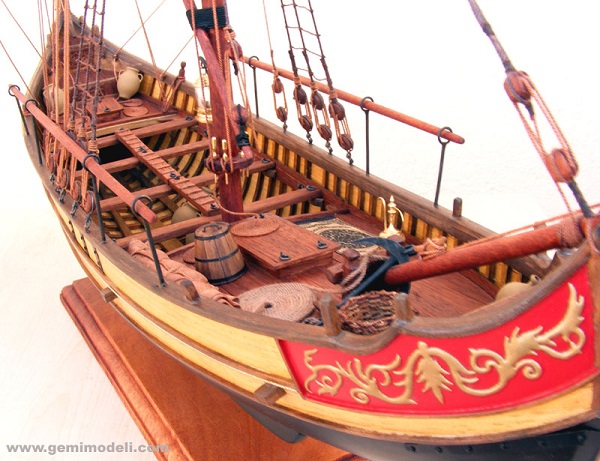 Fatih Karalar, a Turkish modeller built a great model of the İstanbul Trade Boat. It will be a great reference for you to build your own. All the pictures in this post are taken his website, which you can visit by clicking here.