Lilla Weneda River Ferry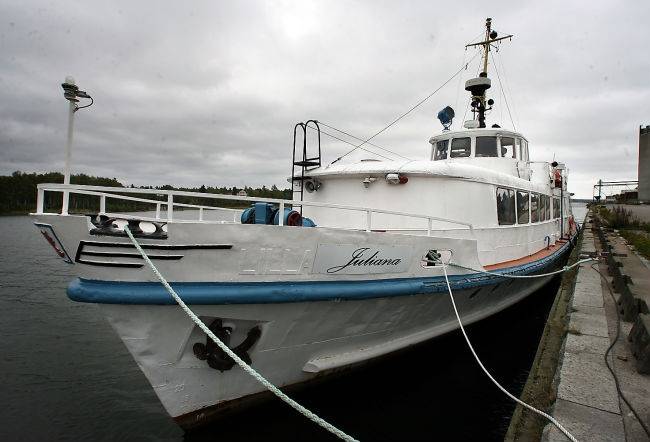 Yeah it says paper model ship plans at the title but you can easily convert it to normal scale model ship. Plus, it is easier to build the superstructure and body curves with the help of these blueprints. Polish ferry Lilla Weneda is one of my favourite scale model ship plans in the site.
Lilla Weneda was one of the ten sister ships built between 1961-64 by Gdansk Shipyard as a river ferry. Her sisters were Aldona, Roza Weneda, Balladyna, Alina, Ellenai, Laura, Mary, Judith and Grazyna. They were known as Sz-600 or w-600, equipped with 600hp engines. These ferries were the first coastal passenger ships fully designed and constructed in Poland. Then 8+2 other ships joined as sisters with slight differences. They were called SZ-390 . Only Ewa had significant differences. She was a little luxurious.
I included some pictures of the sister ships to the plan set. I couldn't find enough data toreveal her service history completely except i can guess she was used as a floating restaurant lately under the name "Juliana". But i came across with a very sad photo. Seems like she was heavily damaged by  fire.
The plans are suitable for paper modelling (cardboard model ships…) , regular wood scale model construction or you can also add rc equipment in the hull.