This scale model plan set is missing a part, but the ship is beautiful so its worth to post.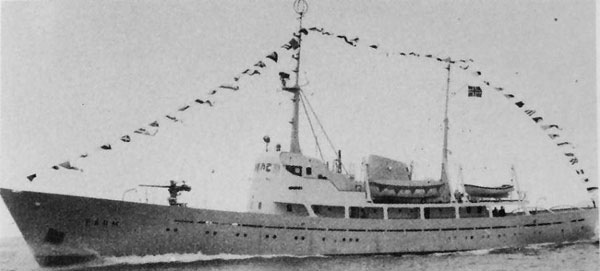 Farm W301 and Heimdal W302 were built in 1962 for Norwegian Coast Guard . They were called as Farm class fishery protection vessels. In 1980's they had some modifications on bridge. The old bridge was converted to officers' mess and the new one added on top. But we have the original version. I could not find any details about their service life but Farm was taken out of service in 1995 and Heimdal followed her in 1996.
The plan set also has some information in Czech language. The profile plan is missing the parts below the water line. It is not so hard to figure out the bow part and all along the keel with the help of frames. But the aft area is a mystery. The ship has twin screws, the frames give clues about the aft keel also but you can not be precise. Some imagination is needed =) The length of the ship is 54.28m so you can arrange the scale according to this.