This plan is very available almost in every model ship related web site, but we should also add it to the archive, since our aim is to collect all of them in one place. We also tried to gather some information about the tug, since there are not so much available in other places.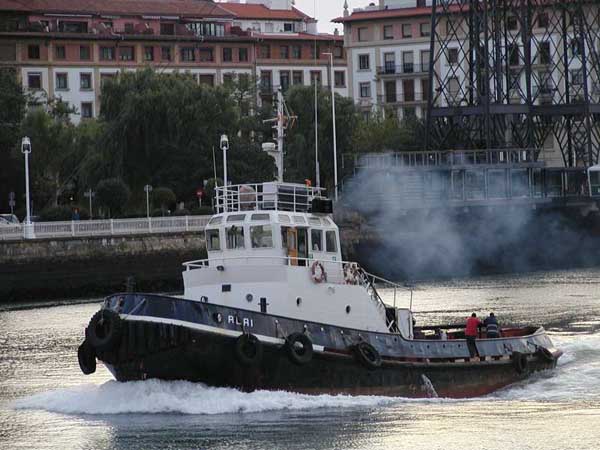 Four tugboats were built with this plan which were named Alai, Ur, Zabal and Aitor-Uno . They were built by Astilleros Ardeag Bilbao Spain. Aitor-Uno in 1978, Alai in 1980, Zabal in 1982 .  They are four of Bilbao's harbor tugs with Gatika and her sisters we published before.
The plan is a single page with profile, deck plans and hull lines. Quite clear and understandable. Some photos are included. Enjoy building!