B-25 Type Soviet Trawler Scale Model Plans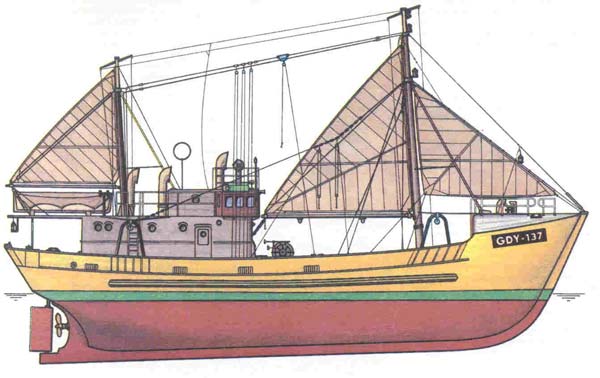 B-25 trawler design is very cute, and would look so nice as a model ship. From 1955 to 1958, 16 fishing vessels were built on this design. Also 9 vessels with other purposes were built with this design like search and rescue or research vessels. They were a bit modernised version of the B-12 design. They were built by Gdynska Stocznia Remontowa shipyard in Gdynia, Poland. The boats were 24.11m long and 6.41m wide.
The plan is so simple and has enough details. Looks good for beginners.