In the early days of fishing industry, the trawler Consul Pust surely was state of the art. And actually if we take a look at the equipment and the method, the design did not change for a long time. So get ready hobby modellers, we are building a fishing trawler!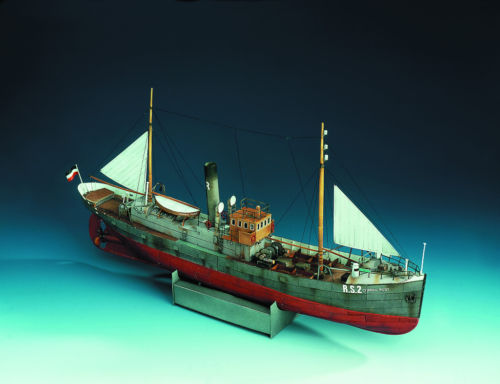 There are not so much detail about this ship. With some search and guessing, i can provide some clues. She was probably built in 1919. She went fishing for the state till 1925. Then she was sold to another company. In WW2, she was used as an auxiliary vessel by French and British navy. She contuniued fishing after the war till 1957. Then she was scrapped.
The plans are quite clear . It seems like this model plan went so popular on the web, cause i have seen 3d models and even a lego set of it. Now it is your turn.