Elbehafen Fire Fighting Tugboat Scale Model Plans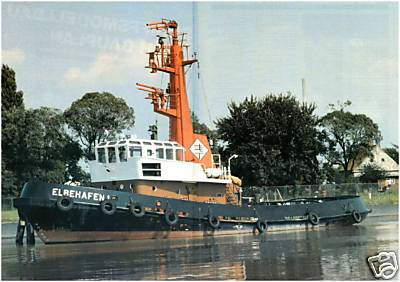 If you are one of scale model tugboat fans, Elbehafen is perfect for you! The plans are very detailed from hull lines to deck equipment. Unfortunately i couldn't find any more pictures of this babe.
Elbehafen was built in 1971. She is an ice breaker tugboat equipped with fire fighting gear and a tall mast to reach upper decks of ships. She was sold to Chile in 1981. That is all i could learn about it… There are some pictures of previous built models, you can google them.